Going Places is Tourism Saskatchewan's printed newsletter. Content features the latest industry research and information about Tourism Saskatchewan's programs and services.
Operators value the information on funding opportunities, education and training programs, upcoming conferences, along with tips for improving business. Subscribe today by emailing information.updates@tourismsask.com. If your mailing address has changed, or you wish to unsubscribe, add or remove a contact for Going Places, contact information.updates@tourismsask.com.
Going Places is available as a downloadable PDF file; click the links below.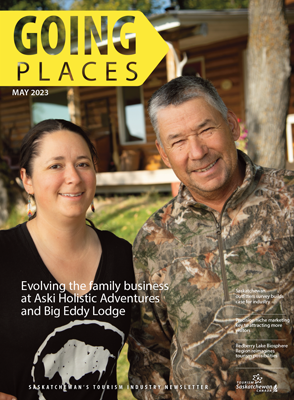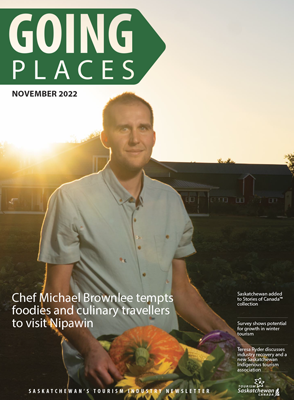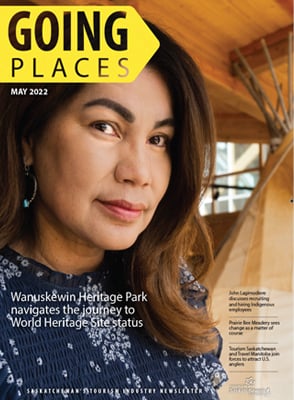 Click here for November 2021 Issue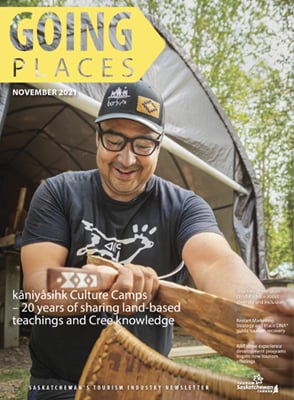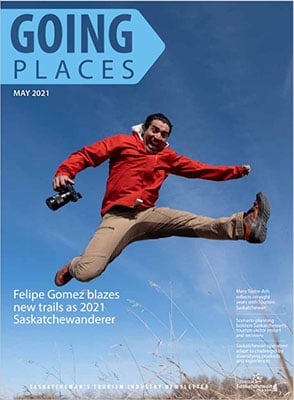 2020
2019
2018